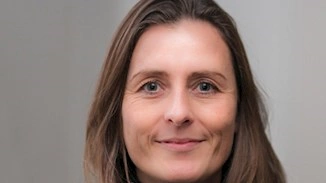 Kontakt
Tina Nørgaard Munch, Forsker, Epidemiologisk Forskning / Infektions- og cancerepidemiologi
T. 32683181 @. tnm@ssi.dk
Research Areas
Along with my clinical career as a neurosurgeon, I am running a research group focusing on epidemiology and genetic research of neurosurgical diseases using the Danish nationwide registers and biobanks. The research group bridges the neurosurgical clinical environment with research departments at Statens Serum Institut. I am supervising younger researchers in their bachelor and master thesis projects, postgraduate researchers, and PhD students enrolled at the PhD School at University of Copenhagen.
| | |
| --- | --- |
| Education | |
| 2004 | MD, University of Southern Denmark, Odense |
| 2016 | Neurosurgical specialist |
Employments
2017
Research group leader, Department of Epidemiology Research, Statens Serum Institut, Copenhagen
2017
Neurosurgical Staff Specialist, Dept. of Neurosurgery, Copenhagen University Hospital
2017
Member of the Research Ethics Committees of the Capital Region of Denmark
2019
Associate Professor, Department of Cellular and Molecular Medicine, University of Copenhagen
Prizes and Honours
2006
Award for best-submitted manuscript, European Association of Paediatric Neurosurgery
2011
Trainee Research Award, International Society for Pediatric Neurosurgery
2013
Appointed lecturer at the Olivecrona Award Symposium, Karolinska Instituttet, Stockholm
2014
Board member of The Neurosurgical Research Foundation
2017
Selection post, Danish Neurosurgical Society
International collaborations
Department of congenital diseases, National Institute of Health, Bethesda, USA.