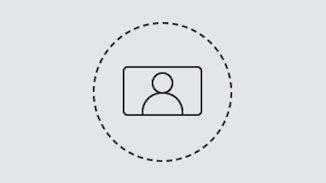 Kontakt
Mia Torpdahl, Afsnitsleder, Bakterier, parasitter og svampe / Tarmbakteriologisk Laboratorium
T. 32683643 @. mtd@ssi.dk
Research area
Molecular microbiological research in relation to foodborne and zoonotic pathogenic bacteria. Especially, with focus on understanding the nature of outbreaks, genetic clusters, molecular epidemiology, trends and emergence of new clones. At present, mostly by the use of whole genome sequence based analyses for identification, characterization and AMR-prediction as well as studies on mechanisms involved in the spread of virulence- and antimicrobial resistance.
Link
Link to ORCID: Mia Torpdahl
Responsibilities
Head of Laboratory of Gastrointestinal Bacteria
enable laboratory-based surveillance and outbreak detection of foodborne bacteria in Denmark

development and implementation of molecular typing methods

antimicrobial resistance measurements in Salmonella, E. coli, Shigella and Campylobacter

new infrastructure following the shift to WGS

decisions on sequence areas to target for diagnostics and surveillance including antimicrobial resistance and virulence genes of importance

editor on Annual Report on Zoonoses in Denmark.
Publications
Torpdahl M, Nielsen EM, Scheutz F, Olesen B, Hansen D, Hasman H. Detection of a Shiga toxin- and ESBL-producing Escherichia coli O157:H7 human clinical isolate. J Antimicrob Chemother. 2013 68(5): 1203-4.


Torpdahl M, Hasman H, Litrup E, Skov RL, Nielsen EM, Hammerum AM. Detection of mcr-1-encoding plasmid-mediated colistin-resistant Salmonella isolates from human infection in Denmark. Int J Antimicrob Agents. 2017 Feb;49(2):261-262.


Gymoese P, Sørensen G, Litrup E, Olsen JE, Nielsen EM, Torpdahl M. Investigation of Outbreaks of Salmonella enterica Serovar Typhimurium and Its Monophasic Variants Using Whole-Genome Sequencing, Denmark. Emerg Infect Dis. 2017 Oct;23(10):1631-1639.


EFSA BIOHAZ Panel (EFSA Panel on Biological Hazards), Koutsoumanis K, Allende A, Alvarez-Ordonez A, Bolton D, Bover-Cid S, Chemaly M, Davies R, De Cesare A, Hilbert F, Lindqvist R, Nauta M, Peixe L, Ru G, Simmons M, Skandamis P, Suffredini E, Jenkins C, Malorny B, Ribeiro Duarte AS, Torpdahl M, da Silva Felıcio MT, Guerra B, Rossi M and Herman L, 2019. Whole genome sequencing and metagenomics for outbreak investigation, source attribution and risk assessment of food-borne microorganisms. EFSA Journal 2019;17(12):5898, 78 pp. https://doi.org/10.2903/j.efsa.2019.5898.


Achtman M, Zhou Z, Alikhan NF, Tyne W, Parkhill J, Cormican M, Chiou CS, Torpdahl M, Litrup E, Prendergast DM, Moore JE, Strain S, Kornschober C, Meinersmann R, Uesbeck A, Weill FX, Coffey A, Andrews-Polymenis H, Curtiss Rd R, Fanning S. Genomic diversity of Salmonella enterica -The UoWUCC 10K genomes project. Wellcome Open Res. 2021 Feb 1;5:223. doi: 10.12688/wellcomeopenres.16291.2. eCollection 2020.